JetEngine. Data Store for WordPress
Data Store. A JetEngine feature that helps to save the featured posts to a certain depository.
Buy from $43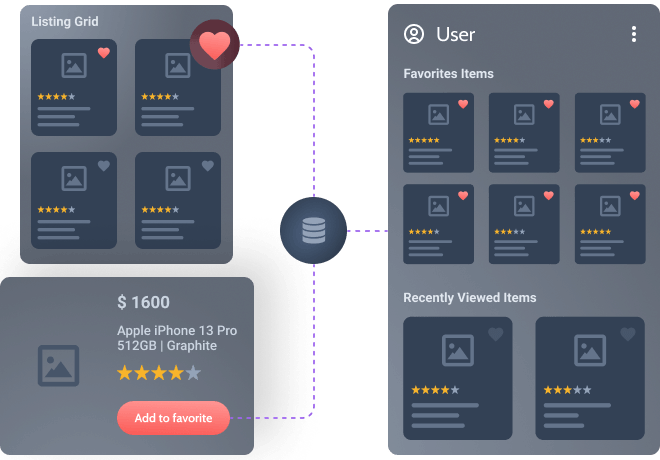 Bookmarks
Implement the bookmarks for your articles so that the users would save them to the 'Reading List' to access later with just a click.
Bring a bookmark-designed button to your Listing Item that would be in the Listing Grid posted on your blog page. By unclicking it, the post would be removed from the collection.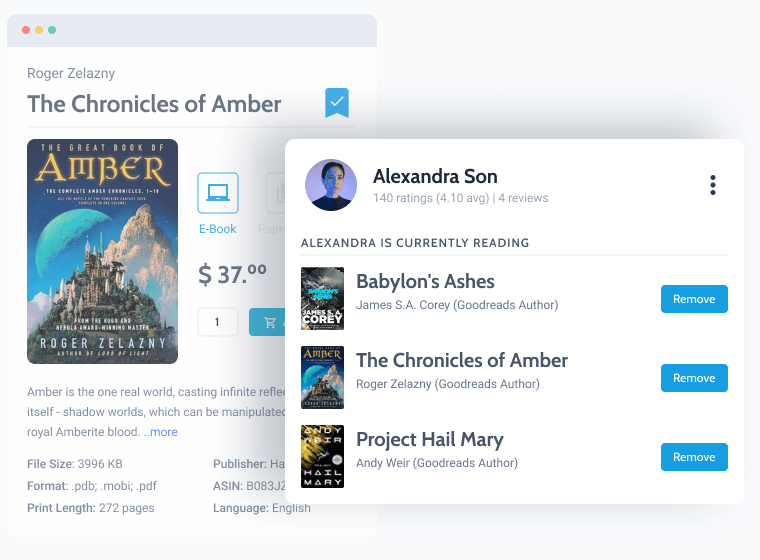 WP Data Storage Methods
Choose the most preferable data storage type for your site
Cookies
Stores data until the Cookies are cleared
User MetaData
Works for every logged-in user only
Session
Preserves the active server Session data
Local Storage
Stores data in the browser cache
Expand

Data Store Functionality

Crocoblock DevTools set includes extra plugin Data Stores — clear posts on delete. This add-on cleans the data store when some post has been deleted. It means that if 1000 users add a specific post to their stores, and the webmaster deletes this post, it will be also removed from the users' personal repositories automatically.
Choose Subscription
30 days money-back guarantee
Custom subscription
Subscription price for 1 website only. For more choose the Unlimited websites in the cart.
17 widgets

included

JetEngine plugin

1-year product updates

1-year of Zoom & Chat support
All-Inclusive subscription
150 widgets

included

20 JetPlugins

1-year product updates

1-year of Zoom & Chat support
Go pricing
For more details on the Subscription proceed to the Pricing page
Find Out More

About Data Stores